Randy Cono is dedicated to bringing you and your child the highest degree of instrumental pedagogy available anywhere for the beginning to advanced student. Mr. Cono prepares students for the rigors of music conservatory and college entrance auditions as well as youth orchestras and All-State.
Randy Cono is also a member of the Charter School System in Northern California. He has taught for a number of years at Ocean Grove Charter. A highly experienced teacher he is also a vendor of affordable yet high quality musical string instruments for all ages and levels.
Please feel free to check out Randy Cono at:
LessonMaestro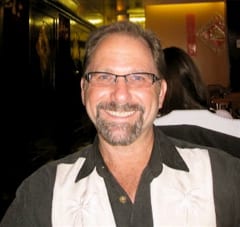 Private instruction in Violin/Viola as well as chamber music coaching is available for students of all age ranges, including adults.
Lesson Rates and Policy Information
Private Lessons are offered for 30 or 60 minutes. All students are required to prepare for their lessons to the best of their ability. Each student's progress will be periodically evaluated and discussed with the student and/or parents.
30 minute lessons: $50 for 1/2 hour
60 minute lessons: $100 for 1 hour
Tuition is due on the first scheduled lesson of each month and includes 4 lessons a month. There are 4 months throughout the year that do have 5 lesson weeks in them. These lessons are free. However, if a lesson is missed during the month, the fifth lesson/week will be used as a make-up. If no lessons are missed during the month and all make-ups are fulfilled, the fifth lesson becomes credited to Mr. Cono for work and/or vacation-related absences. Prior to youth orchestra and/or other auditions, a 2-hour intensive supervised practice session or master class may be substituted for a regularly scheduled private lesson or make-up lesson at the discretion of Mr. Cono.
A minimum of 24 hours notice prior to an anticipated absence is required for a make-up lesson to be considered. Exceptions will be made for emergencies and extenuating circumstances. Reasonable effort will be made to provide make-up lessons for those students unable to make their regular scheduled lesson.