Randy Cono, a Professional Violinist and Mentor
Education and Professional Experience
Randy Cono, violin/viola, received a Bachelor of Fine Arts from California Institute of the Arts and then a Master of Music from Manhattan School of Music in New York, where he studied violin privately with Erick Friedman (Heifetz protege), and chamber music with Mischa Schneider (Budapest String Quartet), Lillian Fuchs, Ida Kavafian and Artur Balsam.
Mr. Cono has played with the Atlanta Symphony Orchestra, Opera and Ballet, as well other various ensembles in the Southeast.
Prior to his move to Atlanta in 1993, he was Associate Concertmaster of Omaha Symphony Orchestra from 1984-1985 and played with the New York City Opera, New Jersey Symphony, Brooklyn Philharmonic and the Radio Symphony Music Hall Orchestra. While in New York he also served as Concertmaster of many Broadway hit shows.
Residing in California, Mr. Cono has played with Symphony Silicon Valley, San Jose Chamber Orchestra, Oakland East Bay Symphony and Monterey Symphony.
Randy Cono is Artistic Director and Co-Founder of the newly acclaimed group: Nova Solisti Chamber Orchestra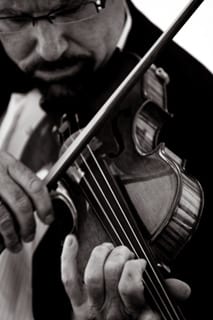 Teaching Experience
In New York City, Mr. Cono held faculty positions at both the Bronx Conservatory of Music and Manhattan School of Music, Preparatory Division. After his move to Atlanta, he joined the faculty at Georgia State University and Georgia Academy.
In 1997, Mr. Cono co-founded the Old Town Music Conservatory in Old Town Lilburn and in 1999, Mr. Cono became Director/Founder and owner of Sugarloaf School of Music where he and other professional musicians provided musical instruction to students of all ages.
Students of Mr. Cono have been accepted to many prestigious schools including Juilliard, Manhattan School of Music, Indiana School of Music, New England Conservatory, Vanderbilt and Brigham Young University where most students have been granted generous Financial AID Scholarships.
Playing Experience
Most Recent:
Nova Solisti Chamber Orchestra
Oakland East Bay Symphony
Symphony Silicon Valley
San Jose Chamber Orchestra
Monterey Symphony
eBay Chamber Orchestra
Orchestral
Atlanta Symphony Orchestra
Atlanta Opera
Atlanta Ballet
Atlanta Pops Orchestra
Savannah Symphony
Augusta Symphony
Augusta Opera
Omaha Symphony
Omaha Opera
Omaha Chamber Orchestra
New Jersey Symphony
Radio City Music Hall Orchestra
Brooklyn Philharmonic
National Orchestra of New York
Hudson Valley Philharmonic
Virginia Opera
New Britain Symphony
Greenwich Symphony
Brooklyn Lyric Opera
Bronx Symphony
Bronx Chamber Orchestra
Films
Sweet Home Alabama
Off Beat
Chamber Music
Atlanta Camerata
Fontanelle String Quartet
Lenox String Quartet
Sonus
Zinns Ragtime String Quartet
Inwood String Quartet
Concertos/Recitals
San Jose (2005-2017)
Atlanta (1993-2006)
New York (1981-1996)
Los Angeles (1978-1980)
Broadway (New York)
Phantom of the Opera
The Mystery of Edwin Drood
On Your Toes
Porgy and Bess
Best Little Whorehouse in Texas
Beauty and the Beast
Oklahoma
Zorba
Camelot
New York Gilbert and Sullivan Players
Every Good Boy Deserves Favor
Shows/Acts/Revues
Chet Atkins
Tony Bennett
Dave Brubeck
Johnny Cash
Ray Charles
Rosemary Clooney
Natalie Cole
Judy Collins
Vic Damone
Eddie Fisher
Robert Goulet
Skitch Henderson
Bob Hope
Page and Plant (Led Zeppelin)
Peggy Lee
Jackie Mason
Moody Blues
Peter Nero
Anthony Newly
Jimmy Rosselli
Frank Sinatra Jr.
Rod Stewart
Jerry Vale
Bobby Vinton
Dionne Warwick
Yanni
Other Interests